Current Event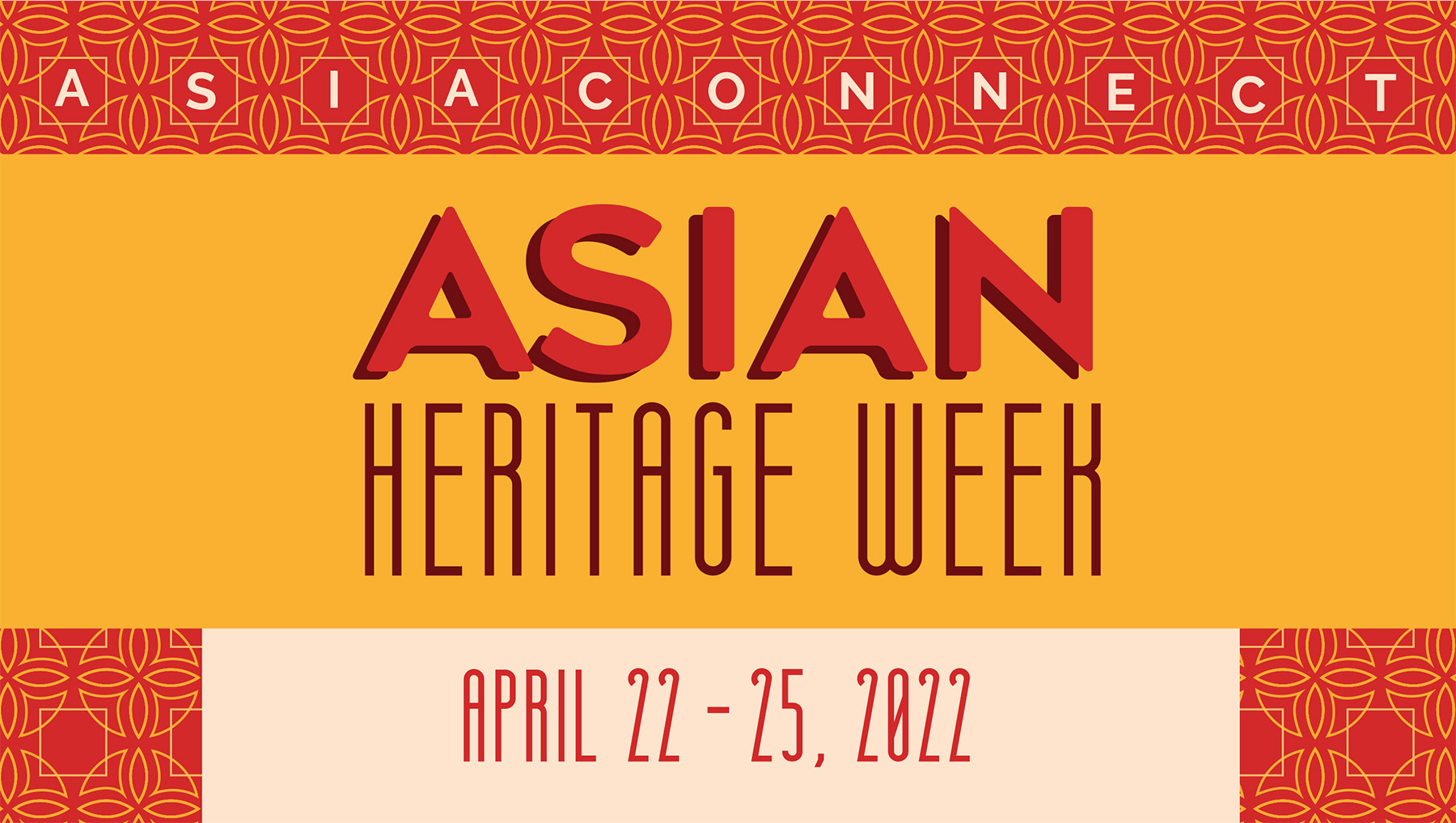 2022 Asian Heritage Week
Staged Reading of "Dear Mr. C", April 22
Personal Artmaking, April 23
Asian Heritage Celebration Demonstration and Workshop, April 24
Thai Cuisine, April 25
See our poster for more information.
AsiaConnect Cultural Colloquia
AsiaConnect Cultural Colloquia offers lectures, seminars, workshops, and panels that address various issues related to the culture of Asia in a broad sense, encompassing history, languages, politics, religions, economy and business, education, sciences, arts, literature, journalism, laws and ethics, music, movies and dramas, sports, folklore, and pop culture. Speakers and presenters will also address relevant intercultural issues as in the context of Asian culture in America and in the world.
The presentation materials from the previous colloquia are available in our Documents page.
Past Events
2021-2022 Events

Welcome Back Party, August 28, 2021

2020-2021 Events

Welcome Back Party, August 28, 2020
Fall Poetry Reading, November 2020
AsiaConnect's Sweet December Recipe Share and Showcase, December 2020

2019-2020 Events

Asian Heritage Week, April 8–April 12, 2019
International Fair, April 27, 2019
Welcome Back Party, September 20, 2019

2018-2019 Events

Asian Heritage Week, April 2–April 6, 2019

2017-2018 Events

1st Annual Asian Heritage Week & 5th Annual Asian Film Festival, April 10–April 15, 2019
Welcome Back Party, September 8, 2017
AsiaConnect General Potluck Meetings, September 22, 2017

2016-2017 Events

Board Meeting, February 3, 2016
Lunch with Visiting Korean Students, February 3, 2016
General Meeting: Presentation from Visiting Chinese Students, February 10, 2016
Asian Film Festival, April 14–17, 2016
Welcome Back Party, September 9, 2016

2015-2016 Events

AsiaConnect Film Festival, April 9–April 11, 2015

2014-2015 Events

AsiaConnect Film Festival, April 9–April 11, 2014

2013-2014 Events

AsiaConnect Film Festival, April 17–April 19, 2013